Speaker Profile
Kaye Krishna, Deputy Minister, Ministry of Transportation and Infrastructure and former Deputy Minister, Municipal Affairs and Housing. Before joining the provincial government, Kaye led the City of Vancouver's Department of Development, Buildings and Licensing, and prior to that she worked in the department of housing in New York City and served as a planning consultant to many cities, counties, and states across the U.S
Speaker Profile
Kevin Quinn is the Chief Executive Officer of TransLink, Metro Vancouver's award-winning transportation authority. As CEO, Kevin Quinn oversees management, planning, financing, and delivery of a growing world-class transportation network that includes bus, SkyTrain, SeaBus, HandyDART, and West Coast Express transit services, along with five regional bridges, walking and cycling paths, and the Major Road Network.
Speaker Profile
Kevin Volk is the Assistant Deputy Minister of the Major Projects, Infrastructure and Properties Department. In this role, he oversees all aspects of planning, programming, procurement and major project delivery within the province. This includes the development and management of the provincial 10-year Transportation Investment Plan, management of federal and community cost sharing programs, and delivery of the major transportation projects throughout the province.
Speaker Profile
Devan leads the implementation of port authority-led transportation infrastructure projects of national significance to ensure the Greater Vancouver gateway is ready for Canada's growing trade. Prior to joining the port authority, Devan spent several years as a bridge structural engineering consultant in Vancouver and as the manager of project delivery for the engineering department of the City of Vancouver.
Speaker Profile
Donald Trapp is an Executive Project Director at the Transportation Investment Corporation where he leads the Highway 99 Tunnel Program. Donald is a business-orientated Professional Engineer and Project Manager with senior-level experience in developing project plans and leading multi-disciplinary teams in the energy, infrastructure and mining industries.
Speaker Profile
Ian Pilkington (P.Eng.) is the Chief Engineer for the British Columbia Ministry of Transportation & Infrastructure located in Kamloops, BC. Ian joined the Ministry in 1991 as a Geotechnical Engineer and has held several positions throughout his 30 year career with the Ministry, working on road and bridge designs, natural hazard evaluations and mitigation, highway maintenance and assisting with the creation of the Ministry's Climate Action Program in 2007. Ian became the Chief Engineer in 2019.
Speaker Profile
Lesley Ballman has been the Executive Director of Major Project and Alternative Procurement with the Ministry of Transportation and Infrastructure (MOTI) since 2019. In this role, Lesley is the strategic lead for planning, development, procurement and delivery of major projects that are valued at greater than $50 million and include elements of complexity with respect to design and procurement. Lesley started her BC Public Service career with MOTI in 2007.
Speaker Profile
Richard Beed joined YVR in October 2020 and is responsible for all people-focused areas of the business including HR, health and safety and marketing. Richard has more than 27 years of HR executive experience gained with major organizations. Richard's leadership style is best described as open-minded, collaborative, engaging and empowering. Richard holds a master's degree in Personnel Management and an Applied Science degree and is also Chair of Marineview Housing Society.
Speaker Profile
Jennifer has a passion for taking on big challenges and creating results. Over the span of her 25+ years in the forest and transportation industries she has led multiple teams, delivered hundreds of millions of dollars in infrastructure improvements and developed expertise in delivering major projects in BC. Jennifer is currently the Executive Project Director for the Highway Reinstatement Program leading the reconstruction of Highways 5, 8 and 1.
Speaker Profile
Briana Ingram is the Manager of Access Transit Planning at TransLink, where she leads work to advance the accessibility of both conventional and HandyDART services that is grounded in an understanding of customer needs, and informed by accessibility best practices and critical thinking. Briana oversees development of a range of policies and initiatives, working with partners across TransLink and its operating companies to support the delivery of accessible and inclusive facilities and services.
Speaker Profile
Brendan White is a Principal at PBX Engineering. He leads PBX's Municipal Utilities group in the Lower Mainland from the Squamish office. Brendan has managed, designed, and commissioned electrical and control systems for over 14 years, and works closely with municipalities throughout the lower mainland and Sea to Sky corridor on infrastructure planning and projects. Brendan is also an avid outdoorsman and volunteers with Squamish Search and Rescue as a water and rope rescue technician.
Speaker Profile
Dr. Carlos Ventura has been a faculty member of the Department of Civil Engineering at UBC since 1992, specializing in structural dynamics and earthquake engineering. He is the Director of the UBC Earthquake Engineering Research Facility and has authored more than 550 papers and reports. Dr. Ventura has conducted research about earthquakes and structural dynamics for over 30 years and has been involved in the field testing and seismic monitoring for over 100 buildings, bridges and dams.
Speaker Profile
Thirty years of diversified management experience with government, communities, professional associations, non-profit organizations and academia. Areas of expertise include: working with and for boards and committees, strategic planning and implementation, development of annual plans and organizational policy, benchmarking, monitoring and reporting on progress, industry association and media liaison, communications, volunteer organization and multi-stakeholder consultation.
Speaker Profile
An accomplished Professional Engineer with over 15 years of experience, Marcie is well versed in leading multi-disciplinary project teams in both technical and project management roles, and delivering a wide range of infrastructure and business improvement projects.
In 2019, Marcie received the Chancellor's Award for highest academic excellence from the Royal Roads School of Business and was nominated for the Governor General's Gold Medal for Top Masters Level Student Thesis (2018) for her research on the retention of women in engineering.
Speaker Profile
Don has 35 years of experience in transportation system seismic design and resilience in British Columbia, New Zealand, Ontario and Quebec. He is current chair of the seismic section of the Canadian Highway Bridge Design Code. Don has worked with Ministry's of Transportation in BC, Ontario and Quebec on seismic projects, standards and policy. Recent seismic projects include the Cambie and Granville St Bridge retrofits and a seismic resilience assessment of the Highway 99 corridor.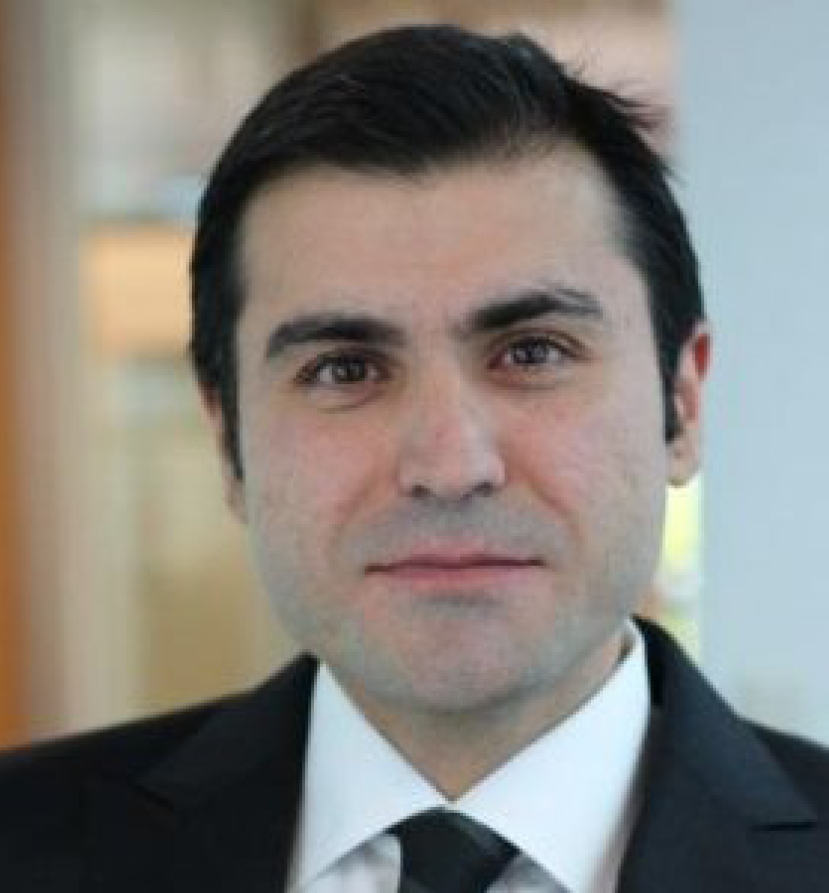 Alireza Ahmadnia
Senior Bridge Seismic Engineer
BC MoTI
Speaker Profile
Alireza, PhD, P.Eng, leads the development and implementation of the BC MoTI's seismic standards and policies in the bridge seismic design and seismic retrofit. He is a key member in leading and developing the MoTI's post-earthquake damage assessment plan. Alireza is a member of the technical subcommittee for the seismic chapter of the CSA S6 highway bridge code and CSA S7 pedestrian bridge guideline. He is also the MoTI's structure technical advisor for the Pattullo Bridge replacement project.